N.nu Website Now Off

Start a N.Nu Homepage - Right Now - Off N.nu Homepage

 

Help poor children in Bolivia

A full year's N.nu Homepage premium for only 490 SEK or 30% discount on subscription (first period). 10% of the money for N.nu during December will go to the poor in Bolivia (formerly photos here). The promotion is valid until the end of December.

 

All new websites that start with N.Nu is now automatically Premium Websites. Which means that they have a high level of functionality from the outset for maximum visibility in search engines like Google, Yaho, Bing and others. Starting a website is already here and now
Create a Website Now

 

 

Payment and anything else you can take later. But you have to pay before the end of December to access the discounted julpriset on your n.nu Website. When you started a website, you will then slightly to the payment options on the tab Premium, good huh.

Homepage n.nu Christmas discount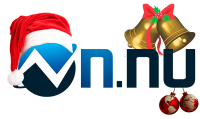 Table of prices and payment options (GBP)

 


invoice

(Bill Mate)


Internet banking

(Payson)


Subscription

(credit card or Paypal) *

1 month


-


90


14 USD (about 90 / month)

3 months


-


240 (80 / month)


29 USD (about 62 / month)

6 months


390 (65 / month)


390 (65 / month)


49 USD (about 53 / month)

1 year


690 (57.5 / month)


690 (57.5 / month)


89 USD (about 48 / month)

2 years


990 (41 / month)


990 (41 / month)


-

No VAT will be added.

  Creating Homepage pay

 

* Swedish VAT will be for those who choose the subscription and do not enter a VAT number. Seen by those who have no time to spare on their premium.

"I peeked a little on the Premium ..... 690: - ??? I thought I read wrong but it was all for just 690.- / year. I was offered another web service where only the foundation was part of the 11 900: - the rest did you do yourself. I will upgrade to the premium as soon as possible and once again the cannon site.

Sincerely, JM & Garden Machinery "

Extend your premium invoice

Pay with

 

Choose a price that suits you:

The invoice must be paid within 14 days. No VAT will be added.

Extend your premium by Payson (Internet banking)

  Homepage pay with Payson

Choose a price that suits you:

You can pay directly with Internet bank or funds held in Payson. No VAT will be added.

 

Note

The discount also applies to those who have a website of n.nu and upgrade to Premium
To upgrade a www.hemsida.n.nu premium can give a boost to the home page and you can access a variety of new features.

Over 2500 satisfied customers have already bought the premium for their website. All new websites of n.nu automatically have premium because of premium always automatically make all new websites but an old free n.nu website does not automatically have premium but must pay to get it or create conditions for a website for free.

  July off Home n.nu

 

What you get with N.Nu Homepage

     Relax and use your own domain name (for example hemsida.se, require you to first get yourself a domain name)
     Completely free of advertising.
     Better visibility in Google. (for those who have at least 5 months credit on their premium)
     10 times more space for uploaded images.
     Send your newsletter to 10,000 subscribers (instead of 20).
     Priority and personalized support.
     Create up to 300 additional sub-pages instead of the 10th
     Make your very own template.
     Ability to upload files.
     Email.
     Post a Slider (slideshow), read more.
     Possibility to use premium design templates, examples. (for those who have at least 10 months credit on their premium)
     You can free to read the book "How you appear on Google - for beginners" (150 SEK to buy), more info.

 

What does the pro package:

     5 year premium. (value 3450 €)
     20 hours of web development of a N.nu expert with well knowledge in PHP, HTML5 & CSS3. (value 8000 €)
     2 hour consultation with SEO expert and founder of N.nu Jim Westergren. (value 2400 €)
     Proof reading and writing help up to 2,000 words of a writing professional with 7 years experience. (worth approximately SEK 1000)
     Structure of your website on Today's N.nu website and increased chaining for better visibility in Google. (worth approximately SEK 2000)

Value of about 17 000

Price: 7900 kr! (we raise to 9900 AD after 10 customers)

There is no other provider in Sweden that can offer this value to this low price. Read more on www.proffspaketet.n.nu

What is a white label?

White label should you choose if you build and sell websites to clients. It's the same as a premium website with the difference that the time never expires and all references on N.nu is away from the administration pages. It is you who will take care of the contact and support to your customer. Every third white label is free and if you have paid for 10 pieces are then every free. Read more on www.whitelabel.n.nu which has much more info on this.

Tell others about N.nu and get free Premium

For each person you refer N.nu if you get 8 weeks of premium for FREE, please check out this link.

 

What happens when time runs out?

No information is lost on your website. The pictures you uploaded, the template you created, etc. will continue to function. And if you have connected a domain, it will continue to function. If you have assigned domain, you need to renew your premium to continue editing your website.
----------------
Thanks to N.nu Hemsida
the SEO Homepage
N.nu
-